Welcome to your Church!
---
Please sign up today for our 5K Family Run For Love
Date: Saturday, February 19, 2022.
Time: Run starts at 8:30 AM Registration open at 7:30 AM
Location: Desert Mountain Park 22201 Hawes Rd, Queen Creek, AZ 85142
Donation: Adults 18 and up $35.00 (early registration-by Jan 30th $30.00)
Youth ages 13 to 17 $30.00 (early registration-by January 30 $25.00)
Kids ages 6 to 12 $25.00 (early registration-by January 30 $20.00)
Kids under 5 years old free (please bring your own Red T-shirt)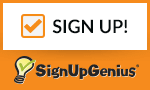 ---
---
---
---
Safe Environment
---
Ambiente Seguro en Español
---
Adoration inside the Church every Thursday starting after the
8:00 AM English mass and ending before the 7:00 PM Spanish mass
---
---
You're invited to pray the PATRIOTIC ROSARY on the last Sunday of the month at Our Lady Of Guadalupe Parish, Queen Creek, from 6:00 pm to 7:00 pm in the church.
Saint Dominic received the Rosary from Our Lady in 1214 to defeat heresy. Our Lady warned us in 1917 to pray the daily rosary to fight off the infiltration of communism and its errors. Let's think micro, and get together on Sunday nights to pray together and fight against the culture of death for our elected officials, our Church, our communities and our families. And let's think macro by praying for Arizona and the other states in our nation. Bring a rosary. Questions? Contact Ellen Gross (714-336-2328) or Jesse and Anita Romero (480-634-6114).
---
---
---
---
---
---
---
---
---

Great time to download the Benefit-Mobile App and get started on earning money for Our Lady of Guadalupe Church! Check out their list of retailers! You can also gift money to family, friends, or those in need during these difficult times!

https://www.benefit-mobile.com/​

Support your church today
Click on the links below

---

Urgent information

Watch the 10am and 12pm Sunday Masses online live in YouTube

---

---

---

---

---

---

Your Church needs your support, please help today!

---

---

Help us Help you!

Other Websites

Click the image below to visit the Adoration Chapel website

Click the image below to visit the Knights of Columbus website